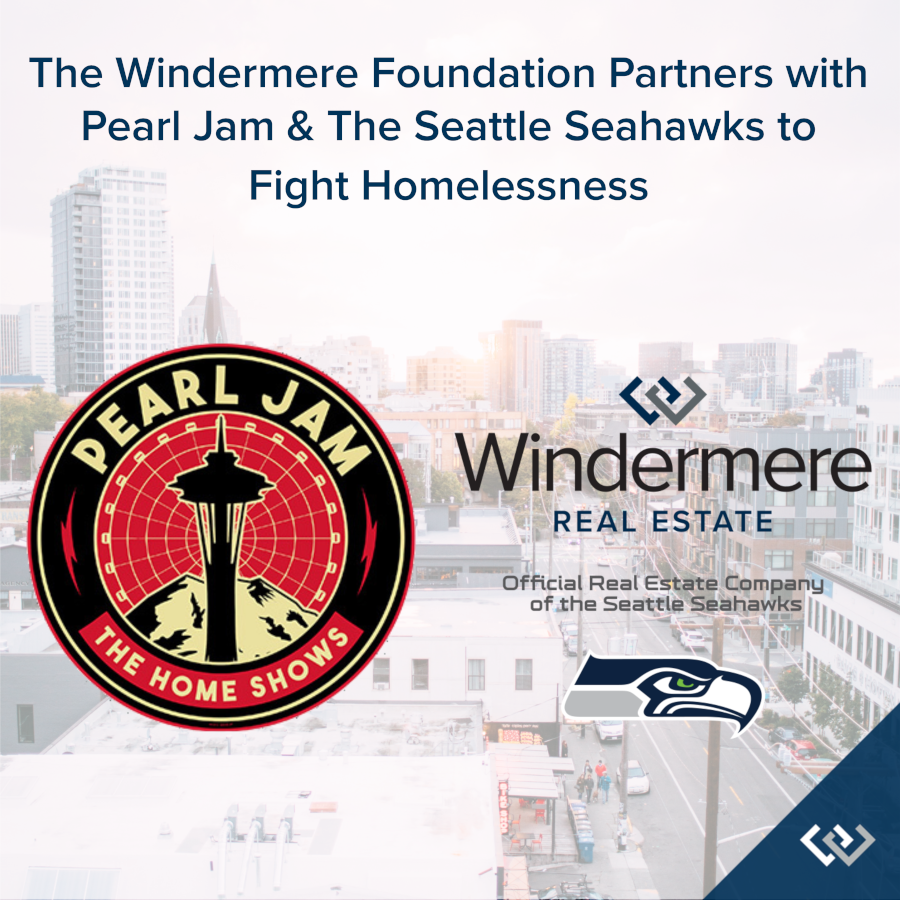 August 8th-10th will be an exciting time in Seattle. Pearl Jam, Seattle's own original grunge band will be hosting two shows at Safeco Field on August 8th and 10th, and the Seattle Seahawks kick off their preseason schedule at Century Link on August 9th. Besides providing great entertainment for music and football fans, both of these events will give back to the community.
The two Pearl Jam shows have been coined The Home Shows as Seattle is Pearl Jam's home town; but more importantly, proceeds from both shows will be donated to organizations such as Mary's Place, the YMCA and The Mockingbird Society to help fight homelessness. These organizations have programs in place that are helping to improve the homeless crisis in our city. The Windermere Foundation has partnered with Pearl Jam and their Vitalogy Foundation and joined other organizations such as Alaska Airlines, Nordstrom, Tom Douglas, and The Bill and Melinda Gates Foundation to help sponsor these two benefit shows.
The Windermere Foundation has always been rooted in working towards overcoming homelessness and helping families and children get back on their feet. The Home Shows aligned with the Windermere Foundation's mission, making it a natural fit for this partnership. Check out this video of Mike McCready, Pearl Jam's guitarist serenading Windermere for our partnership.
On August 9th, the Seattle Seahawks kick off their pre-season schedule which also kicks off the Windermere Foundation's third year of partnering with the Seattle Seahawks to Tackle Homelessness. For every defensive tackle that takes place at a regular season home game, the Windermere Foundation will donate $100 towards Youth Care, an organization that helps youth struggling with homelessness or transitional living.
Thanks to the generosity of Windermere agents, staff, franchise owners, and the community, the Windermere Foundation has proudly donated a total of $920,351 so far this year to non-profit organizations that provide services to low-income and homeless families. This brings the total amount of money that the Windermere Foundation has raised since 1989 to over $36 million.
Each Windermere office has its own Windermere Foundation fund account that they use to make donations to organizations in their local communities. Our office recently sent 24 low-income children to YMCA's Camp Orkila and Camp Colman with funds that we raised. These kids will enjoy a life changing week of summer camp, meeting new friends and experiencing the outdoors. These experiences would not be possible without the support of our clients. For each transaction that Windermere closes, the Windermere agent involved donates a portion of their commission to the Windermere Foundation. Thank you for your support of our business; it helps make the Windermere Foundation possible!